2341 Nott Street. Niskayuna, New York 12309
Site Plan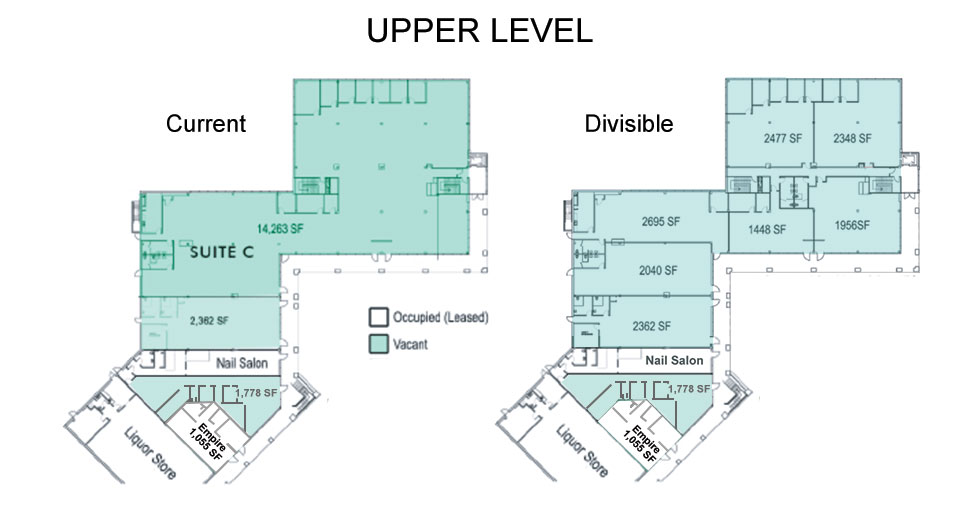 | | | |
| --- | --- | --- |
| LIQUOR STORE | NAIL SALON | EMPIRE FINANCIAL |
| DANCE FIRE | CHASE BANK DRIVE THRU ATM | FRESENIUS DIALYSIS CENTER |
| | | |
| ADJOINING TENANTS: | SHOPRITE GROCERY | STARBUCKS |
| NISKY MARTIAL ARTS | RICOS PIZZA | CHASE BANK BRANCH |
| | | |
Two-story, ±43,000 square foot "L" shaped neighborhood shopping center
Comprised of retail and office space
Originally constructed in 2001
Attached to the separately owned ShopRite Square (formerly St. James Square – Phase I). Now known as
ShopRite Square, Phase I since securing the Capital Region's first ShopRite grocery store.
The decorative façade of Phase II includes exterior brick facing, gabled roof lines, and a clock tower.
Additional features within Shop Rite Square include:
Covered walkways on two levels, landscaped islands, and a central courtyard area.
The build quality is Class A in nature, with ribbon windows, and a bright, inviting elevator lobby on the southeastern end of the building.
PROPERTY FACTS
100.00% garciga Owned
% LEGAL OWNERSHIP
4.27 ACRES
SITE AREA
C-N NEIGHBORHOOD COMMERCIAL
PROPERTY TYPE
| | | | | |
| --- | --- | --- | --- | --- |
| Population | 1 Mile | 3 Miles | 5 Miles | 10 Miles |
| Total Population 2022 | 9,153 | 70,293 | 149,375 | 346,691 |
| Estimated Population 2027 | 9,255 | 71,304 | 151,465 | 353,477 |
| | | | | |
| Households | | | | |
| Total Households 2022 | 3,706 | 28,042 | 60,950 | 139,451 |
| Total Projected Households 2027 | 3,759 | 28,474 | 62,026 | 142,963 |
| | | | | |
| Household Income | | | | |
| 2022 Avg Household Income | $149,585 | $91,160 | $92,570 | $104,178 |
| 2022 Per Capita Income | $60,638 | $37,040 | $38,176 | $42,438 |
| | | | | |
| 2022 Median Age | 44.4 | 36.3 | 39.1 | 41.0 |
Ask us about this property